Why to Book the Pilatus PC-12 for your Next Charter Flight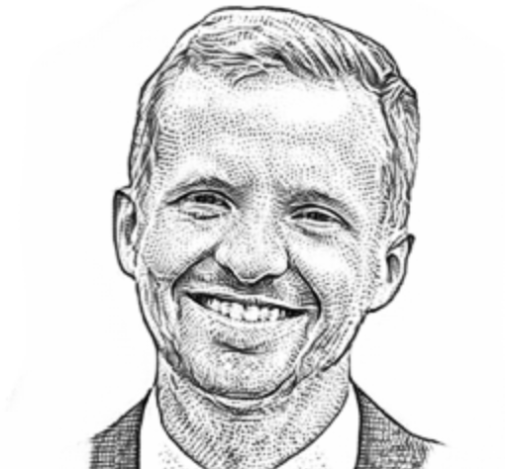 Charles Denault Thursday, November 9th 2017 Aviation, Blog, Charter Operators, single, turboprop
---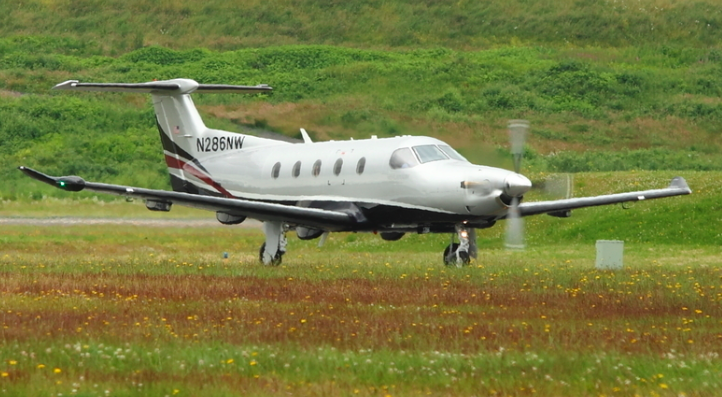 Although there are other aircraft that have some of the features of the Swiss-designed and manufactured Pilatus PC-12, none have the combination that makes this one of the most popular and best selling private aircraft today.
[N286NW is operated by our partner, Priester Aviation.]
1. Turboprop Versatility
Finding roles in executive/charter transport, cargo, air ambulance, airline and special government missions, the PC-12 is an extremely versatile aircraft. Priester Aviation, one of our partners, operates N286NW, an absolutely gorgeous aircraft featuring power outlets, DVD player and monitors, and a minibar.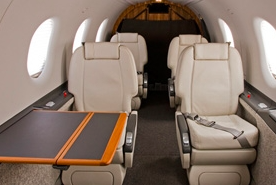 N286NW has a beautiful interior.

Looking at the other turboprop aircraft on the market, one can see where some of these features are already available. Piper's Meridian and Mirage as well as the Socata TBM 850, among others, are pressurized single-engine aircraft. The same can be said about single-engine turboprops such as Cessna's Caravan and Quest's Kodiak, both of which are rugged aircraft commonly seen in bush-flying roles. Further, there are other aircraft seating nine passengers, such as the Cessna Citation CJ2, the Embraer Phenom 300 and the Beechcraft King Air.
These other aircraft all have a feature or two that outperform the Pilatus PC-12. The Socata and Phenom are quite a bit faster, the King Air has a second engine and the Caravan has far lower acquisition costs. What can't be said about these aircraft, however, is none of them can compete with the PC-12's combination of passenger comfort, speed, and versatility.
2. Fly Higher with Less Fatigue
Because it is pressurized, the PC-12 can fly at far higher altitudes than its unpressurized competitors, providing a cabin that is very quiet and flying above much of the weather, resulting in a smoother flight. The cabin can hold sea-level pressure up to 13,000 ft and holds 10,000 ft pressure at 30,000 ft.
The cabin, designed by BMW Group Designworks, is an inch short of 17 feet, five-feet wide and almost five feet tall, with an available fully enclosed lavatory. Combined with the roomy interior and large leather seats, passenger comfort is one of the PC-12's greatest strengths.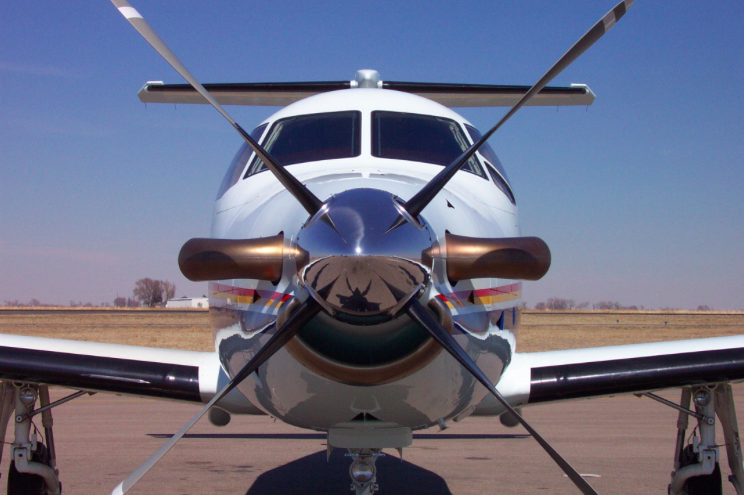 The PC-12 looks great from every angle.

3. Get there Quicker
The PC-12 has a cruising speed of well over 300 knots and a range of over 1500 miles, so for most flights under 500 miles, the time difference in flying compared to that of jets is a matter of minutes.
4. Land (Almost) Anywhere
Although a single-engine aircraft, the PC-12's power plant is the Pratt & Whitney PT6A, a turboprop engine with unrivaled reliability, power, and efficiency. This allows takeoffs and landings from shorter runways, meaning passengers can use more airports closer to their destinations.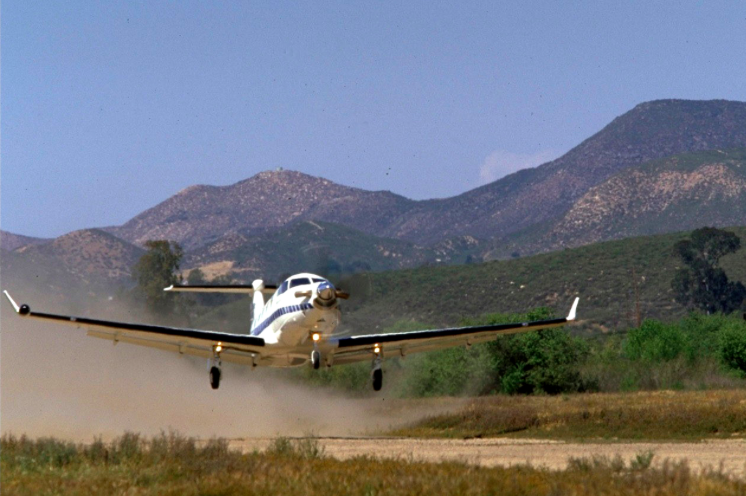 All said, the PC-12 is a perfect example of excellent passenger comfort, top end performance, and complete flexibility. For more information and to book the PC-12 for your next trip, visit www.simplecharters.com.
---