Why Does SimpleCharters Exist?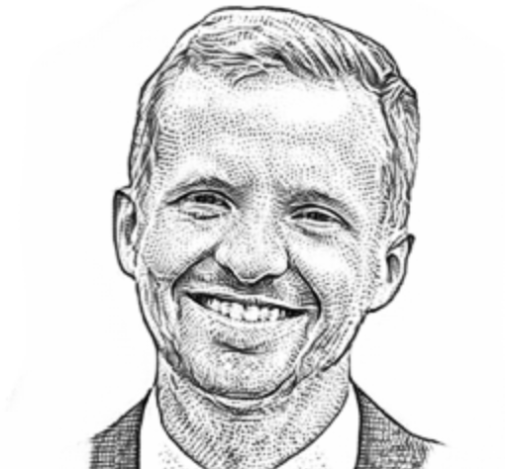 Charles Denault Wednesday, March 31st 2021 charter flight cost, private jet rental
---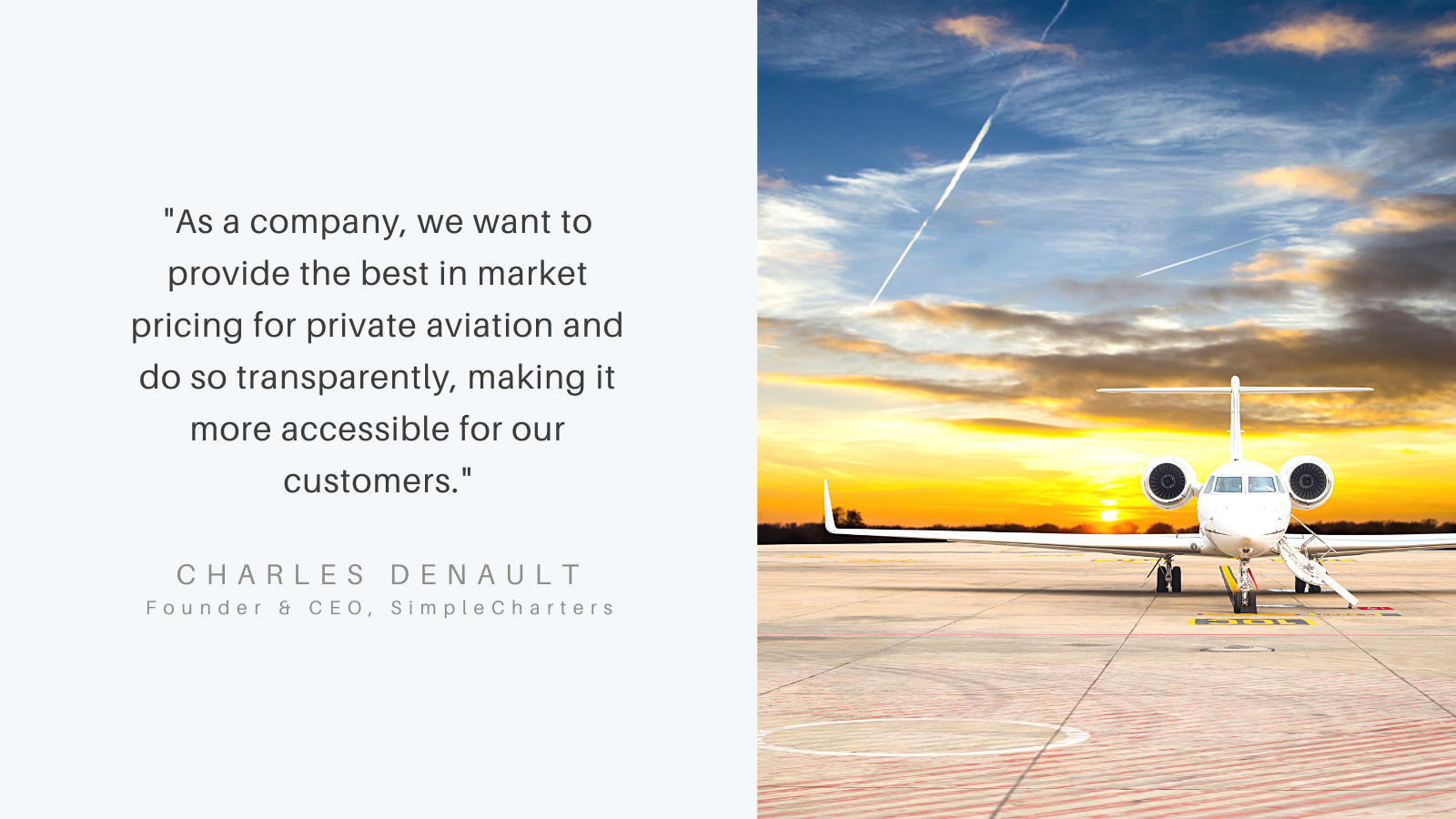 There is a lack of transparency in the private aviation industry and from the moment I first interacted with it, I knew there had to be a better solution.
My Background with Aviation
I spent my whole life around airplanes. My dad, uncle, and grandfather are all pilots. They each spent their flight time differently, but their experience ranged from recreational flying to working for the airlines or in the military. My dad had his pilot's license when I was in high school and after flying with him many times, I decided to get mine. We bought a 1969 Cessna which I used for my training and later used to fly to and from my now-wife's childhood home to visit her and her parents.
The flight only took me about 30 minutes and I vividly remember one night flying home and looking down at the standstill traffic on I-95. With all that time wasted, sitting on the road, I began to wonder how much it cost to charter a plane. That is when I began Googling.
I started with multiple searches and eventually ended up on the phone with different brokers. None of the companies I spoke with would give me a price and most vetted me to see if I could even afford private jet rental, so I kept digging. The more I tried to find what I was looking for, the more I realized how complex this process was. Since I had a background in software engineering, I thought to myself "I can build a simple solution to this." I knew there had to be a way to create a better experience for those interested in private charters, and thus, SimpleCharters was born.
SimpleCharters is the Solution to Issues Hindering the Private Aviation Industry
At the time, I was in college, but as I began building the pricing engine, I wanted to put my whole heart into it. In 2012, SimpleCharters became my full-time priority.
The issues I encountered that led me to create the company are the same ones that I quickly learned are hindering the private aviation industry as a whole. The industry is incredibly fragmented and opaque. Some of the biggest problems I have faced, and customers have mentioned to me, include issues and lack of transparency surrounding pricing, accessibility, what plane you will be flying in, who will be your crew, safety and security, financial commitments, and more.
This lack of transparency often leads to customers being taken advantage of and that is why we have set out to put an end to that. We want to pull back the curtain on what's been going on behind the scenes in private jet rental, show the status quo, and change it for the better.
Since I got into this industry, the experience has been a mixture of tough days and absolutely rewarding ones. I have experienced a lot of pushback from the competition who feel that we are threatening their business. I have received doubt from potential customers about booking online and wonder how it can be real.
On the positive side though, I have heard great feedback from customers who have seen how much simpler the booking process is with us versus the competition. When I hear feedback like this, I know we are having a tangible impact on the individual's experience and that is ultimately what we are here to accomplish. As the company grows, we look forward to seeing all the people we can help and being able to change their circumstances when they fly private.
What Lies Ahead for SimpleCharters?
As a company, we want to provide the best in market pricing for private aviation and do so transparently, making it more accessible for our customers. We have no barriers to entry or exit, so customers can easily find the flight they need and book the plane of their choice with ease. Unlike other companies, we offer one-off flights. There are no memberships, contracts, or overhead costs, allowing for maximum flexibility. We want to continue to provide a high level of service to our loyal customers, as well as educate new travelers that there's a different way to book their private flights that puts transparency and customer experience first.
There is a lot of dishonesty in the industry and our mission is to break through the white noise and show how our company doesn't play games the way others do. We offer a la carte pricing and you only pay for the services you use.
We have a big year ahead of us in 2021 and are honored to be able to serve our customers no matter what lies ahead.
---
| | | |
| --- | --- | --- |
| Previous Post | | Next Post |