The Bombardier Global Express XRSDRDZ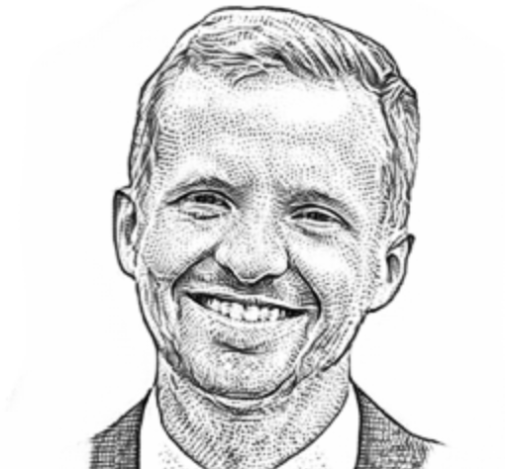 Charles Denault Wednesday, November 8th 2017 Aviation, Blog, bombardier, business travel, Charter Operators, global express, luxury, luxury travel, private jet, simplecharters, travel
---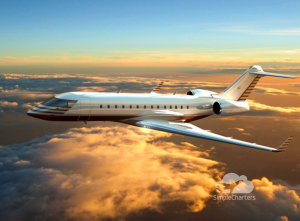 Flying faster and farther and climbing quicker than any other business jet in its class.
The Global Express XRS can reach any worldwide destination in one stop.
With an ability to fly from Los Angeles to London or Tokyo non-stop, the Global Express XRS from Canada's Bombardier is at the top of its class in business aircraft, both in performance and comfort. Its top speed is 590 miles per hour and can fly over 5200 miles at an altitude of over 50,000 feet, well above most weather. This means that passengers can travel from New York to Tokyo non-stop and between almost any two cities, worldwide, in just one stop.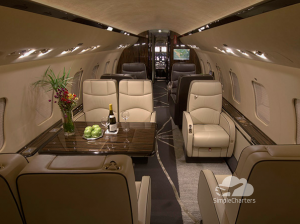 The club seating can be used for business meetings and meals.

Inside, the cabin is 48 feet long, 6'2 tall andover eight feet wide with a fully enclosed lavatory and full galley. The common interior configuration for the Global Express XRS has seating for 18 passengers that are able to fully recline into a sleeping position as well as a lounge/bedroom in the rear section of the aircraft. This means that while they are on the way to their destination, passengers can relax, work, eat and sleep.
Solarius Aviation, one of SimpleCharters partner operators, has three Global Express XRS in their fleet, outfitted with seating for 15, Wi-Fi, full-forward galley, CD/DVD entertainment system, in-seat power and three-seat divan. Visit SimpleCharters for availability and instant booking.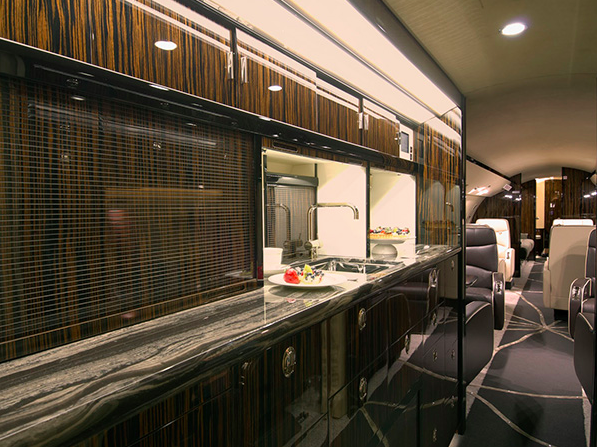 The forward galley is available for full meal services.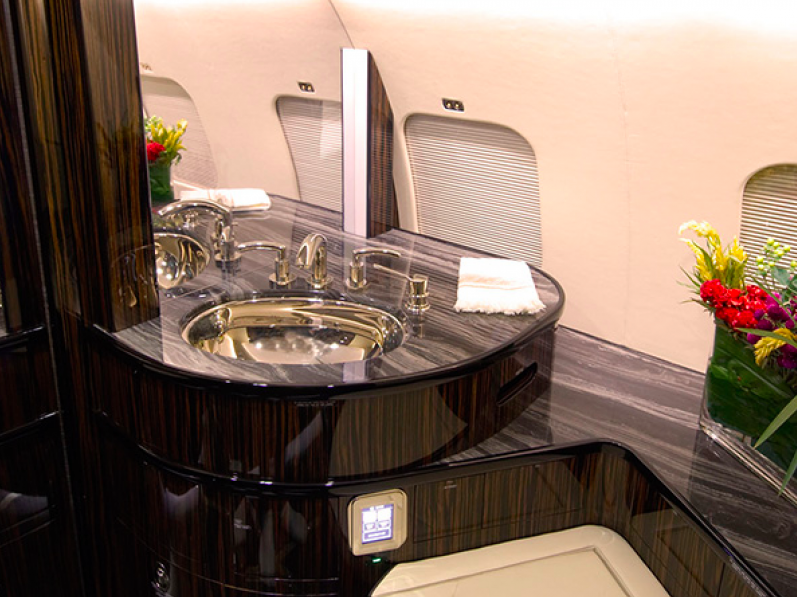 The fully enclosed lavatory offers complete privacy.
For more information, click here.
---