That Perfect Position Feeling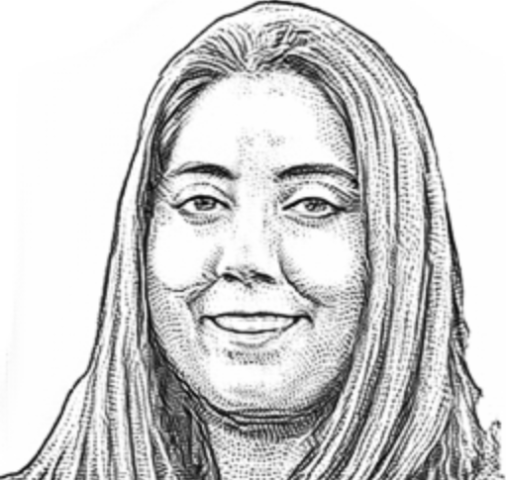 Emily Nilles Wednesday, November 3rd 2021 charter aircraft positioning, integrate with SimpleCharters, private charter
---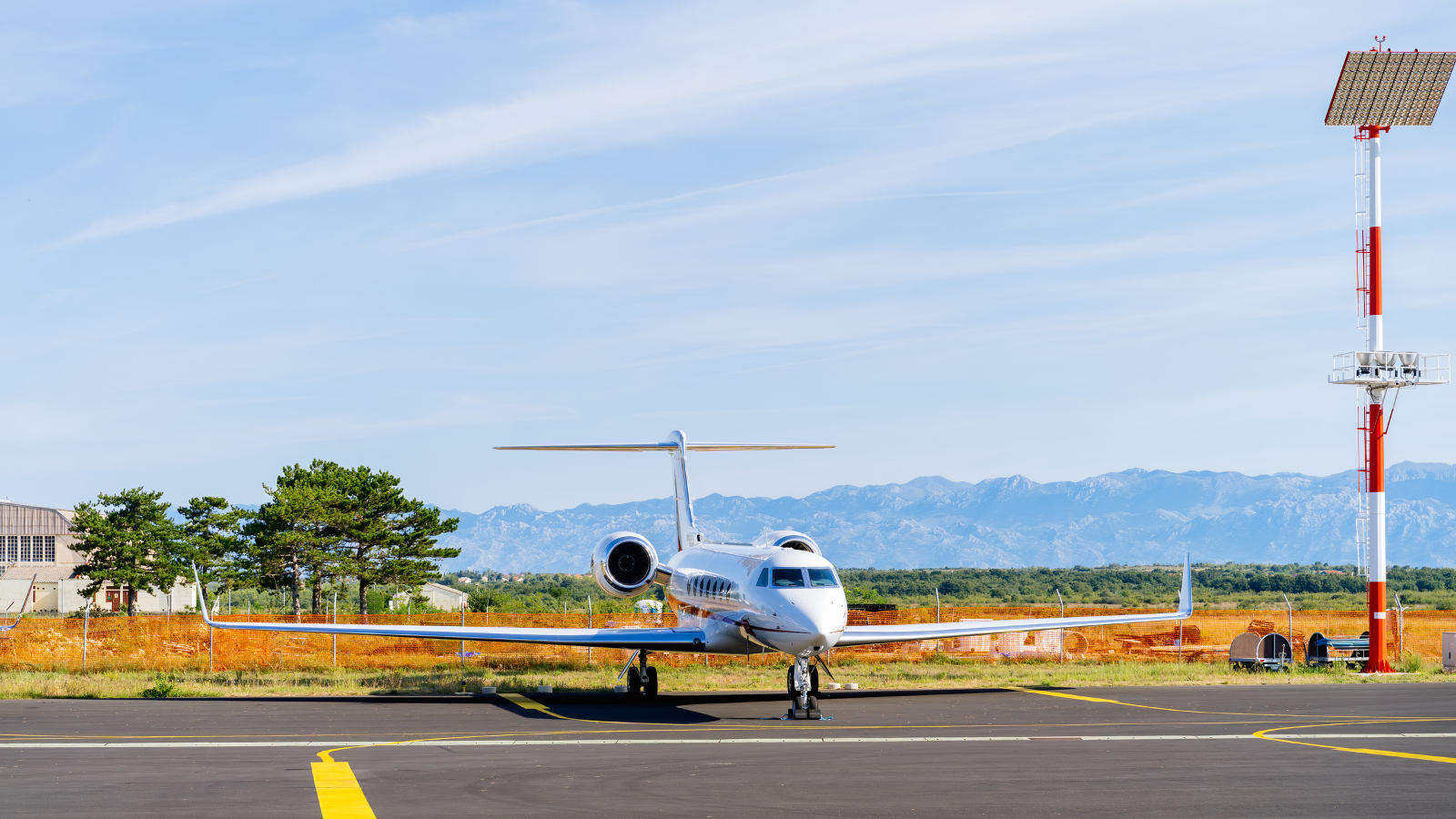 You know the feeling. A client calls to request an aircraft, and you just happen to have the perfect tail wrapping up a trip and sitting idle where and when they want it, and they book the trip. No time wasted.
Now imagine that feeling 1,500 times a day. That's what we do at SimpleCharters. We help customers find the right sized aircraft for their chosen itinerary and we do that by integrating our charter partners' schedules into our platform.
THE OLD WAY - LOTS OF REPOSITIONING AND WASTED TIME
Your charter desk may be spending a lot of time on quote requests with low conversion rates. For trips that require repositioning, chances are the client finds a better aircraft somewhere else that requires less repositioning, and thus a better price for them. What a waste of your time.
THE NEW WAY - HIGH CONVERSION, HIGH MARGIN CONFIRMED TRIPS
When our pricing algorithm knows your fleet is available through our schedule integration, the repositioning cost for nearby departures is dramatically reduced in real time for customers searching on SimpleCharters for a charter flight, yielding higher conversion for booked trips and higher margin flights with less time wasted for you.
We find the ideal demand for your aircraft's scheduled positioning in real time. Each day thousands of people are searching for private flights on SimpleCharters, many of which could be near your home airport.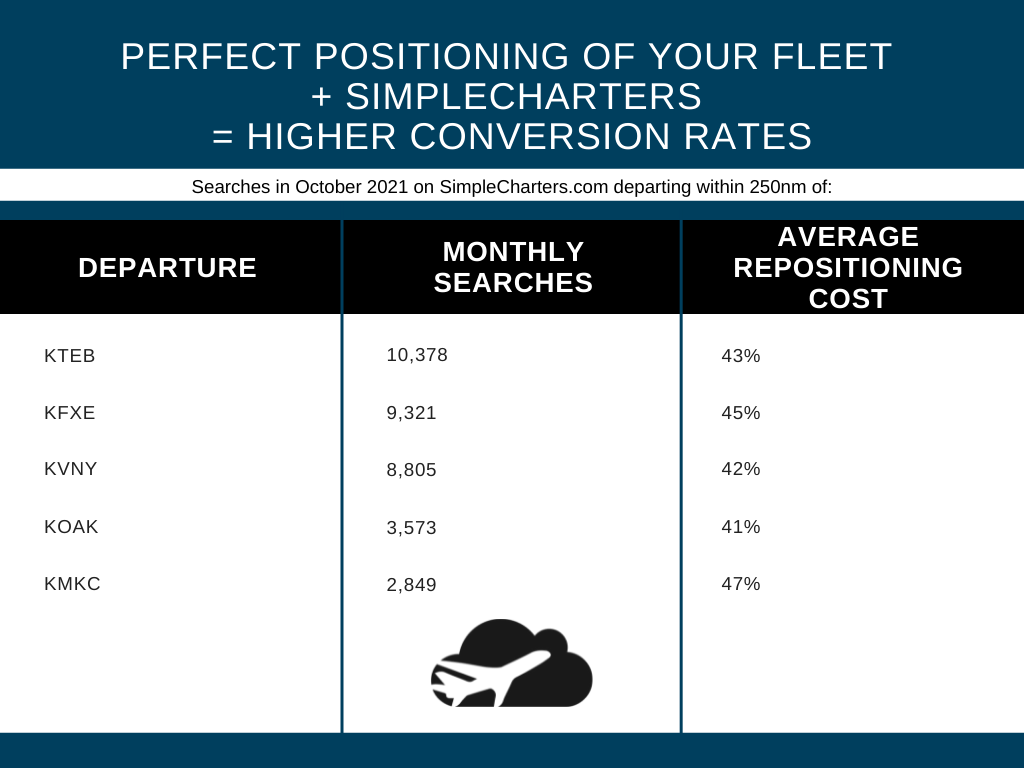 Rather than quoting trips with lots of repositioning and a low conversion rate, SimpleCharters can bring you customers confirmed for trips right near your home base when you're available to do them. No more time wasted on quote requests with low conversion rates.
When we connect to your fleet schedule, you would be getting the right of first refusal for every confirmed trip we bring to your team. We know the demand is there and we know your team is busy putting together quotes, but what if those quotes could instead be consistent bookings, with confirmed customers, for high margin trips, right from where your aircraft are at that time?
Thousands of charter clients are looking for flights departing from near where your aircraft are each month on SimpleCharters. Want us to prepare a report for your home airport or any other location? Get in touch with us today and our team would be happy to assist you.
---