Impact of COVID-19 on Private Aviation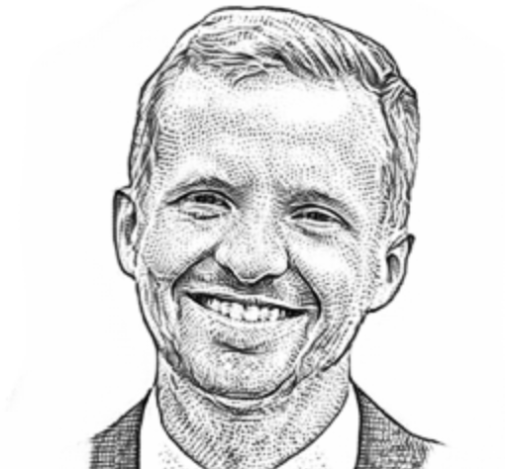 Charles Denault Wednesday, March 18th 2020 coronavirus, Data, private jets, technology, virus
---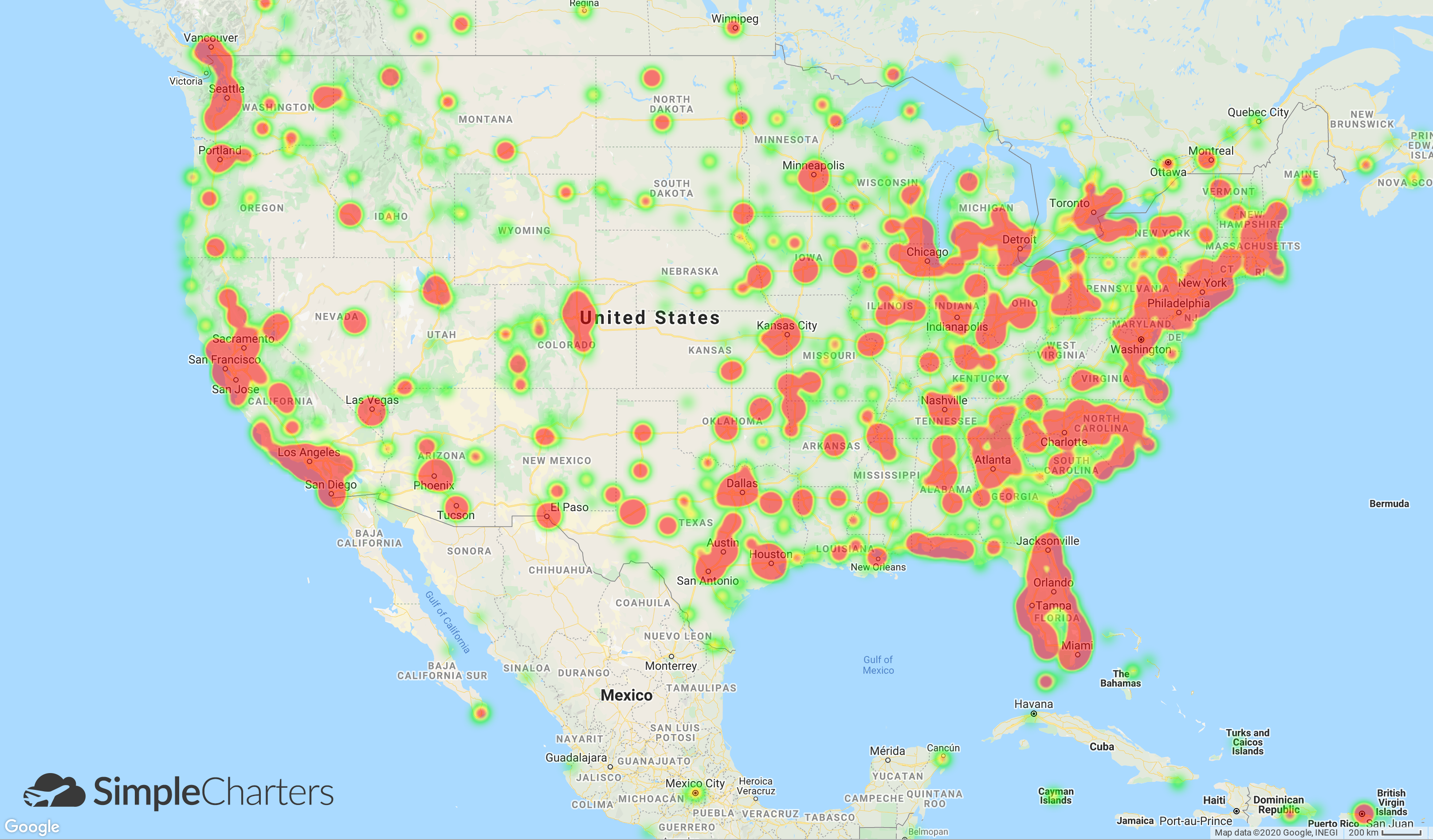 As the COVID-19/Coronavirus pandemic continues to have dramatic effects on the global economy, we've been monitoring the situation closely as it impacts private aviation. As the airlines suffer from scheduling cuts in excess of 50%, more and more consumers shift their travel to private jet charter.
In the United States, we've been hearing from our customers working to get their kids home from college, get back from overseas, relocate loved ones whose vacations were impacted by COVID-19, or continue business travel as usual.
We've pulled together data to showcase the impacts on the market.
Data Set of Booked Flights
The following shows our currently booked trips for the next 3 weeks. Each red line is a booked flight.
Map of Booked Flights
Here's a full picture of our currently booked upcoming flights. As to be expected, there's significant coast-to-coast activity, travel between major markets, and international flights.
Contrasted to the scheduling book just before the outbreak, there doesn't appear to be a significant change in the scheduling book but a closer inspection shows many more different city-pairs.
Raw Destination Data
To see exactly how the intended private destinations are changing, here's a breakdown of the delta in destinations from before the outbreak compared to now. Interestingly, note the largest single decrease of Las Vegas at -521% with the largest increase of JFK at a whopping 1,285%
Heat Map of Departure Interest
The visual represents the overall departure interest for the country, with darker areas representing more demand. There are 1816 unique airports represented here.
Heat Map of Destination Interest
There are 1133 unique airports represented here.
Impacts to SimpleCharters
Our booked flights are up 1,254% MoM while almost our entire schedule has churned as existing customers canceled, rebooked, or changed their flights.
We've had a significant increase in new customers coming from jet cards and memberships. New private travelers are also entering the market, as the need to fly private to avoid the crowds at public airports rises.
We remain 100% operational and ready to help!
Looking to Book a Private Flight?
Book online in 3 clicks or speak with our team of dedicated flight advisors.
---