How the Camber Platform is Changing the Game for Boomerang Air Charter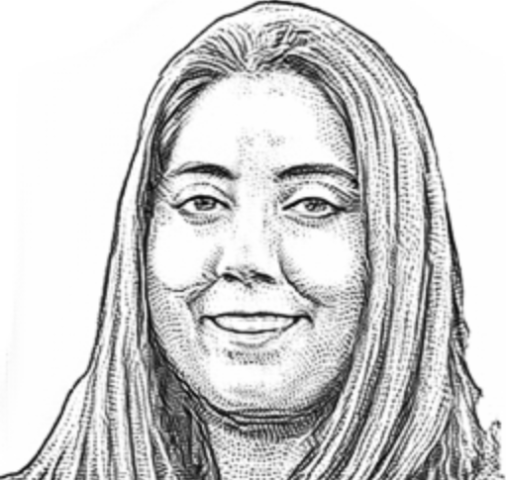 Emily Nilles Monday, March 7th 2022 charter flight, Charter Operators
---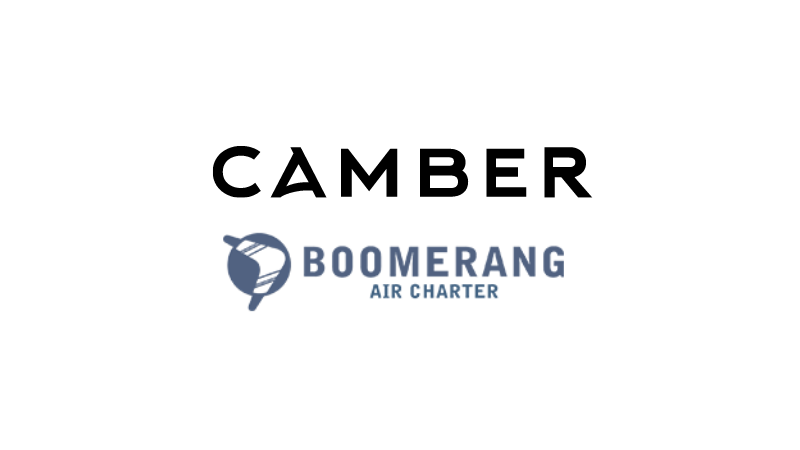 The secret to Camber's success is the mutually beneficial relationships we have with our operating partners. When integrated with the Camber Connected Fleet™, charter operators, such as Boomerang Air Charter, can enjoy filling flights that match the availability within their fleet's schedule, including empty legs and repositions that would be otherwise difficult to sell.
Charter flight booking on the Camber platform provides a simple and straightforward experience for customers, which in turn, allows us to bring more pre-paid, confirmed trips to charter operators.
The charter flight prices shown on

flycamber.com

are generated from our connected fleets' real-time availability.





Every search performed on the platform analyzes every schedule available, for every aircraft, within 14 days of the preferred travel date. Once a flight is selected, customers can book immediately for their chosen date, or also consider other dates and times, which may offer them a lower cost based on aircraft availability and empty legs.





Once a flight is booked, one of our flight advisors will contact the chosen charter operator.
Above all else, the team at Camber values the customer's experience. We want to ensure that every flight searched and booked on Camber, and flown with our operating partners, exceeds expectations. Similarly to us, our partner, Boomerang Air Charter, brings first-class customer service to every flight, ensuring that each customer has a personalized experience.
How Camber Turned Boomerang Air Charter into a Believer
When Boomerang Air Charter first integrated their fleet's schedule with our platform, they had no idea they would have their first confirmed trip just a few days later. When searching for the perfect flight, our customer saw this result: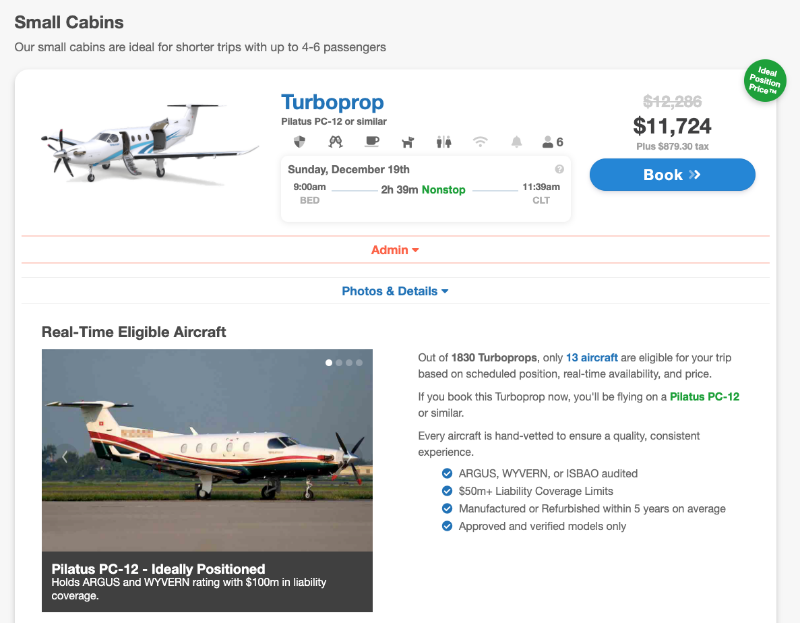 Our flight advisors were able to view the same result in real time: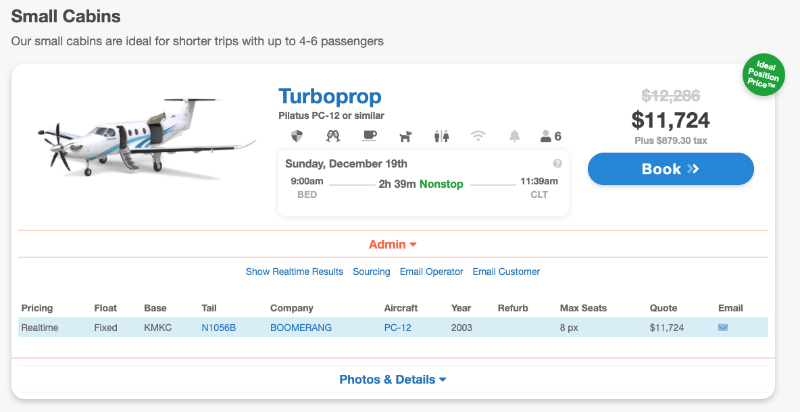 After booking was completed, our team was able to take this confirmed trip to Boomerang's charter desk.
Good morning!
We see on your schedule that aircraft N1056B has an idle day that we can replace with a confirmed trip:
12/18 arriving at KVAY from a paid charter leg
12/19 sitting idle in KVAY
12/20 leaving KVAY for a paid charter leg
Instead of sitting idle on 12/19, we have a confirmed trip from KBED to KCLT on 12/19 that is a perfect fit for your idle day away from base.
Suggested new schedule:
12/18 arriving at KVAY from a paid charter leg
12/19 reposition to KBED for new paid charter leg KBED to KCLT
12/19 or 12/20 leave KCLT for the next paid charter leg
Can you confirm availability to displace this idle day and send over the hard quote for us to sign?
Thank you!
Camber is the Key to Efficiency
The old way of filling an available charter flight is no longer functional. Charter desks are busier than ever and wasting time responding to endless quote requests isn't making anyone's job easier. Cue Camber. Our platform is the efficiency that every charter operator has been missing.
"We turned on our availability feed with SimpleCharters* on a Friday, and the next Monday the SimpleCharters* team brought a confirmed, paid in full booking that turned an idle day away from our home base into a paid trip. After we confirmed our availability, we had a signed contract in 10 minutes. That was amazing!"
-Boomerang Air Charter, 12/03/21
*SimpleCharters is now Camber as of December 2021
At Camber, our mission is to help people get right to the good stuff, and this doesn't just apply to customers. We want to help everyone working with us find the utmost flexibility through our platform. From customers to charter operators, we are here to create an experience that is transparent and efficient.

Convinced? We hope you are, but if you still have questions about integrating your fleet's schedule with our platform, contact us today! We look forward to making you part of the Camber experience.
---