How Much Does a Private Plane Charter/Rental Cost in 2019?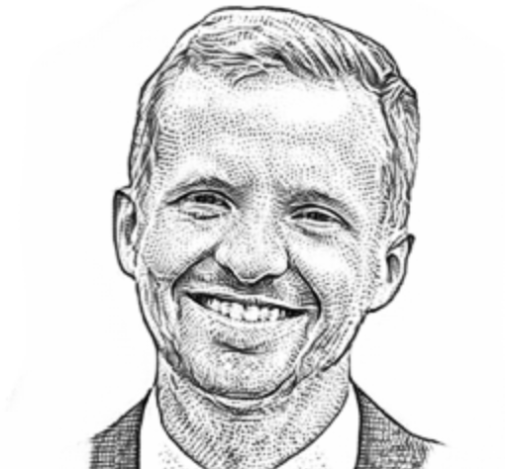 Charles Denault Tuesday, February 19th 2019 Aviation, Blog, breakdown, charter flight cost, Charter Operators, costs, Data, fees, luxury travel, private jet cost, Resources
---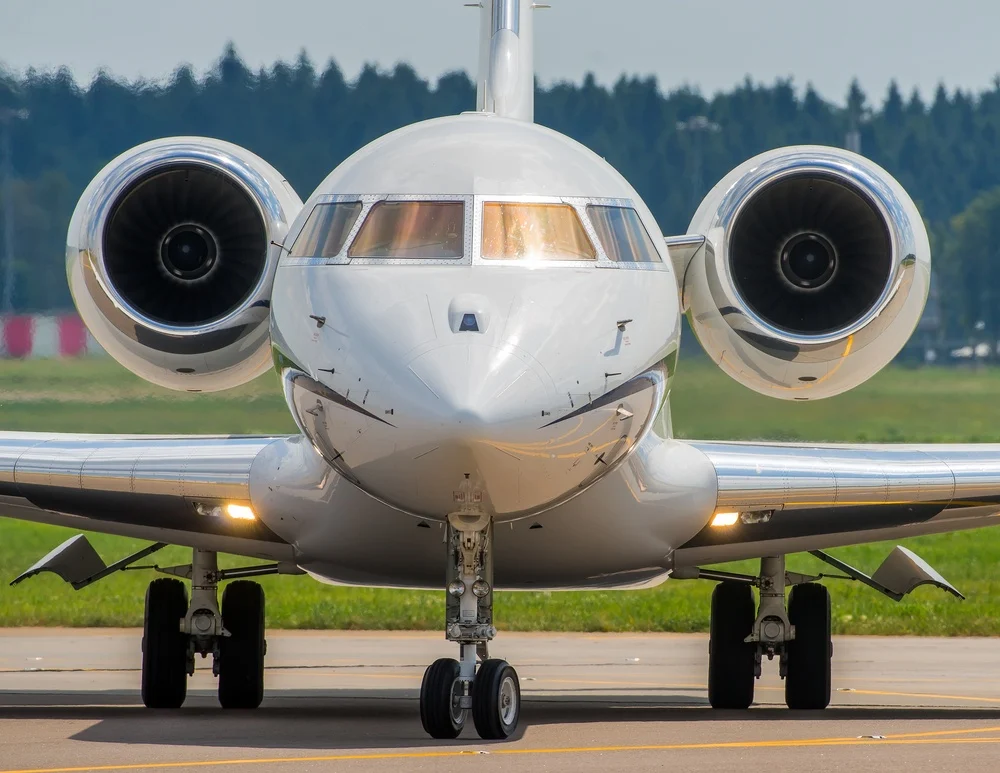 Whether you're booking with SimpleCharters, with our all-inclusive pricing, or you're chartering with another provider, it's important to understand what you're paying for behind the scenes for your private jet.
There tends to be a lot of private aviation industry jargon and it can be tough to wade through it all just to choose which charter aircraft is best. What makes it all the more difficult, is how complicated the private jet quotes can be! We're going to help you understand exactly what all of those costs and fees mean.
Let's assume you've requested quotes from a small array of different companies.
Because the industry is so distributed and fragmented, there is no standardized quote format. We've encountered several wildly different types of quotes, including the standard PDF quote sheet, formatted emails, plaintext emails, and modern web-based quotes.
PDF Quotes
The industry standard, it's been around as long as the PDF format itself and almost everyone uses it. When you request a quote, the company will simply email you a "quote sheet" that contains a breakdown of the flight you have requested. These quotes are generally 3 pages long.
The first page has your flight itinerary, aircraft information, and the actual quote. The second page has the terms and conditions of the flight, while the third page has wire instructions and a credit card authorization form.
Usually, if you've decided to book this flight, you'll initial each page, complete the credit card authorization form, and email/fax it back to the company.
Email Quotes
Often the company will simply respond to your inquiry with a basic quoted price in the body of an email.
We're pleased to offer you a Gulfstream G-IV for your upcoming Teterboro to Hilton Head trip for a total of $31,560.00
When you decide to move forward with this quote, the company will send a set of wire instructions and credit card authorization forms similar to the PDF quotes. Due to the high volume of requests that each company receives, it can often be significantly more efficient to simply respond with a quoted figure-- especially if it's a fixed routing trip with set rates.
Web-Based Quotes
Or as we like to call them, Live Quotes. One of the biggest problems with PDF/Email quotes is the duplication that occurs for each revision. We've found that the average client makes upwards of 5 revisions to their itinerary (such as dates, times, passengers, ground transportation, and even aircraft selection) before they finish the checkout process. Each one of these alternations would result in a new PDF quote being created and emailed to the client. A huge waste of pixels.
Web-Based Quotes shine for this reason. You can make virtually unlimited changes without clogging up your inbox. Your flight itinerary lives at one single URL, always displaying the most current and up to date information.
Breaking Down the Costs of Private Charter, One Line at a Time:
Take a look at this simplified quote for a fictitious trip. Your quote may not have this level of detail, as many companies are moving to all-inclusive rates.
| | |
| --- | --- |
| Repositioning | $2718.85 |
| Charter Flight | $14,026.32 |
| Overnight Fees | $700 |
| Landing Fees | $599.00 |
| Fuel Surcharge | $2,100.50 |
| Minimum Daily Fee | $3,021.00 |
| Subtotal | $23,165.67 |
| Segment Fees | $32.00 |
| Federal Excise Tax | $1737.43 |
| Grand Total | $24,935.09 |
Let's break down each cost one by one:
Repositioning Fees
While there are aircraft based all around the world, chances are it will be flying to your departure airport to begin your trip. There are two models in the private aviation industry for aircraft placement. Fixed base or floating fleet.
Fixed Base
A fixed base model, which is the most common fleet distribution, keeps each aircraft at a home base. If you need a flight from PSM (Portsmouth, NH) and the nearest jet is based at BED (Bedford, MA), repositioning costs will be included in your quote to fly that aircraft from BED to PSM, which is about a ~20-minute flight depending on the aircraft size.
It's significantly easier to operate an aircraft with a fixed base. Crews can be based locally, aircraft maintenance is typically handled on-field, and the management company has a predictable region to focus their marketing efforts.
Floating Base

Commonly referred to as a floating fleet, these aircraft do not have a "home base." They're constantly on the move, flying client trips and repositioning to the next. Flights booked with a floating base aircraft use sophisticated revenue yield management models to calculate each quote. In short, flying one-way flights with a floating fleet will be, on average, less expensive than a fixed base aircraft (because you do not have to pay for the aircraft to fly home).
Charter Flight Cost
This is typically the bulk of the costs for most trips. This is the cost for the time that the aircraft is running and occupied by the passengers. The charter flight cost typically starts when the aircraft engine starts up, through the entire flight, and ends when the aircraft shuts down at your destination. This cost is ultimately based on an hourly rate of the aircraft.
For reference, here are some typical hourly rates for popular aircraft:
King Air 350i: $2,000
Pilatus PC-12: $1,750
Cessna Citation XLS: $3,200
Gulfstream G-IV: $4,500
Gulfstream G550: $7500
Hourly rates are determined by the aircraft owner and the management company. The hourly rates are designed to be all encompassing of each expense for the aircraft. For example, the airframe insurance, maintenance, hangaring, operational costs, and management.
Overnight & Ramp Fees
Ramp fees are usually incurred when an aircraft utilizes the services of a Fixed Base Operator (FBO) such as Signature Flight Support. The FBO is the company that employs the line workers that will direct the aircraft to its parking spot, provide fueling services, and arrange for ground transportation or catering. Ramp fees cover direct operating costs for the FBO to provide these services.
When the aircraft has to remain in a city overnight, two things happen. First, the aircraft has to be parked and secured on the ramp of the FBO. FBOs set their own pricing structure for parking, tie-downs, or hangaring. Fee structures can be as simple as a flat charge per night, varying depending on aircraft weight, or even based on the surface area of the aircraft's footprint.
Secondly, the crew needs to be put up in a nearby hotel for the duration of their stay. The fees cover the cost of their accommodations.
Landing Fees
Most airports have landing fees for charter flights, especially larger facilities. Landing fees can vary wildly between airports, companies, aircraft size, and more. Landing fees are usually determined by the management company of the airport, such as the local FBO, or for larger facilities (such as Boston or San Francisco) by their respective government transportation authority.
For the most part, landing fees are calculated using one of two methods. Most commonly, based on the weight of the aircraft. If not, a fixed fee is used (especially for aircraft under a certain weight). Landing fees can be anywhere from $50 to $500 per landing.
Fuel Surcharge
With the constant fluctuations of the cost of fuel, including both AvGas and JetA fuel, some operators have opted to detail these costs as a separate line item. This enables operators to have more competitive rates, as they can adjust the fuel surcharge based on actual fuel prices while keeping their aircraft hourly rate constant.
Minimum Daily Fee
Most aircraft are owned by private individuals and use the charter revenue to offset their ownership costs, so they impose minimums to ensure the aircraft is put to good use. The average daily minimum is 2 hours of flight time.
For example, let's say you book a round-trip flight departing Friday and returning Sunday evening. The flight time is 2 hours long in each direction, bringing the total to 4 hours of flight time. Because the owner of the aircraft has a 2-hour minimum daily fee, you'll be charged an extra 2 hours of flight time. The formula looks something similar to the following:
Fee = (Minimum daily flight time * total days) - total flight time
Segment Fees
Segment fees may seem a little bizarre to charge for charter flights, but they originated with airlines. For every passenger, for every leg, a $4.00 fee must be assessed. So if your flight has 4 legs, with 8 passengers each, you'll have to pay $128.00. These fees are collected and remitted to the IRS after each flight.
Federal Excise Tax (& more)
Lastly, the taxes for the flight must be collected. For most flights in the United States, which originate or end within 250 miles of the U.S. border must charge the federal excise tax of 7.5%on the total cost of the flight. There are some exceptions, such as piston aircraft under 6,500 lbs. for which state sales tax must be collected.
For international flights, the taxes vary heavily by country. For example, for flights operating within Canada a 13% tax is charged, for flights from Canada to the U.S. only 5% is charged, and for flights from Canada to the Caribbean no tax is charged.
Conclusion
We hope this guide helps you navigate the complex world of charter quotes and understanding the costs of chartering private flights! Up next, you'll enjoy your detailed analysis to figure out when the best time to book a charter flight is.
To make your life easier, we've designed SimpleCharters to be as easy to use as possible and have integrated this advanced pricing calculation into all of our quotes-- with a simpler interface! Search for a flight and see what you think:
If you have any questions about a fee listed on your quote, let us know in the comments!
---