A Morning with the Phenom 300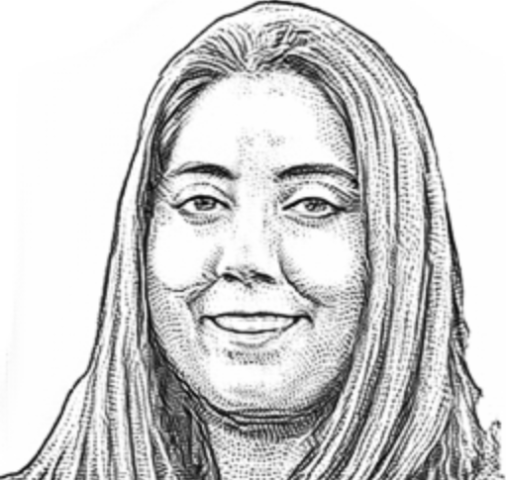 Emily Nilles Monday, June 14th 2021 charter a private jet online, phenom 300
---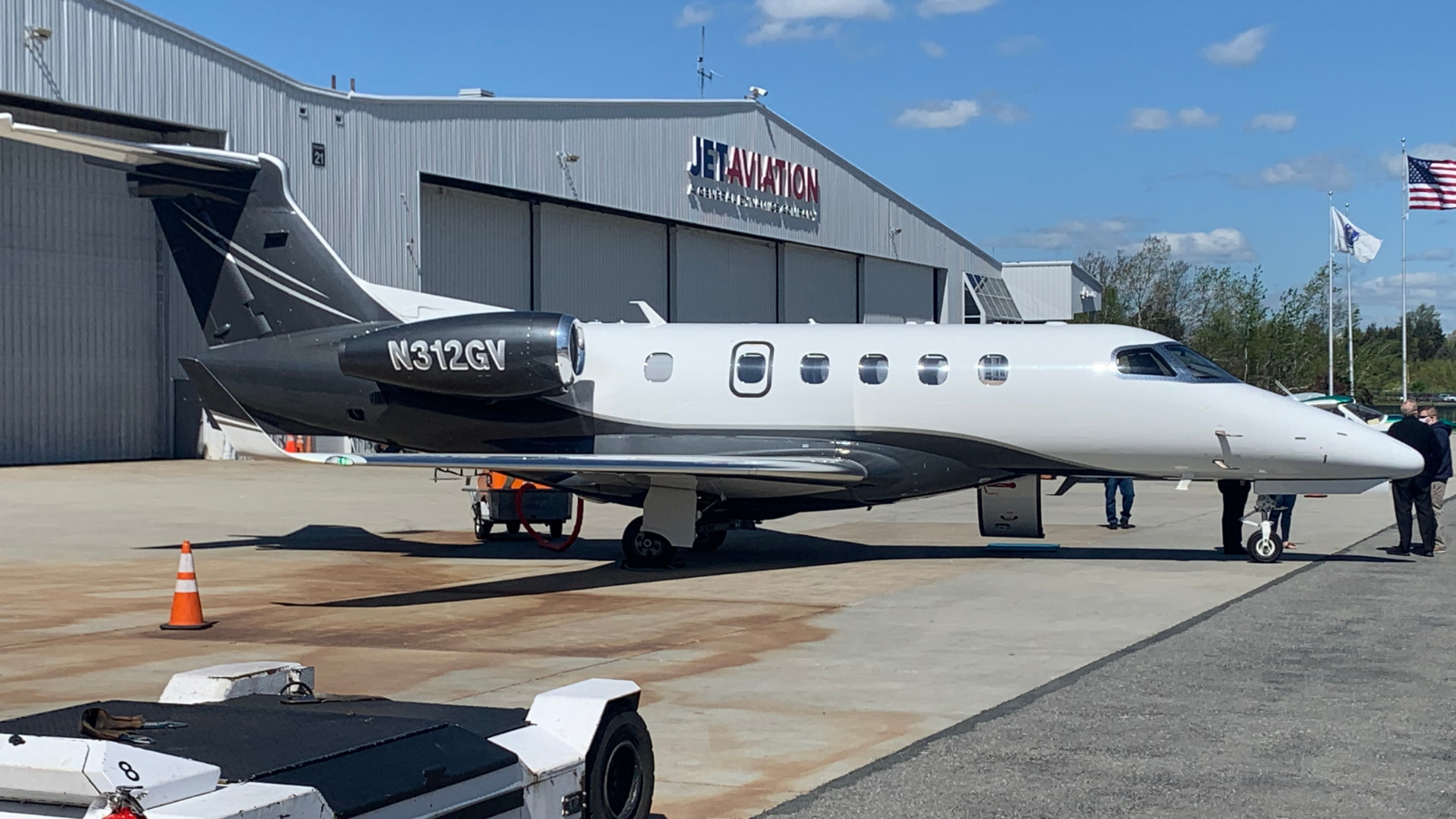 Last month, some members of our marketing team toured an Embraer Phenom 300 at Hanscom Field, located outside Boston in Bedford, Massachusetts. We are so excited they were able to tour this phenomenal aircraft and get a glimpse into the true benefits and luxury of flying private. Below is our team member Josh's recollection of his experience.
This Is How Traveling Should Be
I have always fancied myself a traveler and a "man of the air." The 2 hour commute into Logan International, enjoying my audio book on the drive, finding the perfect parking spot right next to the bus terminal in a satellite parking lot (just $15/day), joining my fellow adventurers on a crowded bus to a terminal crawling with other fellow adventurers. Wisely having already checked in with a mobile boarding pass, the feeling I get when I walk by everyone standing in line to check a bag, thinking, ha, I've got all I need in my carry-on. The short(ish) walk to security where I get the opportunity to people-watch as the inevitable security line pressure turns everyone into infants, trying to figure out how to take their belts and shoes off while 100's of strangers watch, judging their every move.
Finally through security, with 30 minutes left until the boarding call, joining the excited travelers who have already formed a line at the gate, everyone excited to board, grab a sliver of available overhead space, get seated, buckle in, scrub the surrounding area for germs, and set in for one of mankind's greatest achievements, liftoff and flight to our destination of choice. Well, except in this case my destination is Charlotte, NC, not Lexington, KY because there was no direct flight to where I wanted to go, but hey, it means I get to meet more fellow adventurers and repeat some of the same steps from earlier.
It's just the way it is, you can either love it or hate it. And then, I got to experience something entirely different.
I woke up on a Tuesday and reminded myself that I had a 10 AM boarding call. I went about my routine as I normally would and departed the house a few minutes past 9 AM, setting out on the 45 minute drive. A bit ahead of schedule, I stopped for a cup of coffee on my way out of town. Now caffeinated and settled in for the drive, I pulled up my most recent audio download. Hmm, 2 hours remaining and only 35 minutes until I arrived. Not sure how I felt about that. Disappointed? Happy? An odd sensation after years of fighting my way south into Boston. Ok, having decided it was a good thing, I charted my course to Bedford Airport in Bedford, MA.
34 minutes later, having made up a minute on the GPS, I pulled into the airport ready to grab the first parking spot I could, close enough so the walk wasn't that bad. I took a left following the signs for Jet Aviation, entered a reserved parking lot that had as many open spaces as it did full ones, and grabbed a spot 50 feet from the entrance to the terminal, where I sat for a few minutes waiting for security to tell me I was in the wrong place. Watching for them, and not seeing any, it was here that recognition started to set in for just how different and stress-free flying private can be.
I jumped out of the car, walked into the terminal, and was welcomed by a host who offered us a cup of coffee and offered us a seat in the luxurious and empty seating area. As I plunged into the deep leather chair, reminiscing on all the times I have sat in the airport bleacher seats with padding added simply for psychological effect, I realized that everyone around me was smiling and happy-at the airport?! After 10 long minutes of sitting comfortably, whispering instead of talking so that we didn't disturb those around us, I was told "ok, 10 AM, your time to board."
As I walked through the lobby towards the security door, I started to wonder, is it really this easy? And then, as expected, the door didn't open. See, I knew it, no way I was going to just walk right out onto the waiting plane. "Sorry Sir," came the voice behind me as a button was pushed under a desk, and just like that the door opened and the cool spring air awaited. Ok, well, uh, maybe it is that easy. There was no guess which plane was mine as there was only 1 and it was within 50 feet of the door I just exited. Guess there's a theme there, 50 feet from car to terminal, 50 feet from terminal to plane.
As I turned the corner around the front of the plane, there was a black carpet rolled out and the pilot was there to greet me.
"Welcome aboard, sir."
I climbed the few short steps, walking a little straighter as I did, and took in the Phenom 300. First thought, no way we're fitting a couple hundred fellow passengers on this thing.
"As a matter of fact, sir, we fit 6-8 people comfortably and offer inflight catering to suit your taste/needs."
Well then, who needs a couple hundred fellow travelers anyways. I scanned the seats, grabbed one in the rear, stretched my legs out as far as they could go, tipped the seat back and thought, yeah, this is how traveling should be.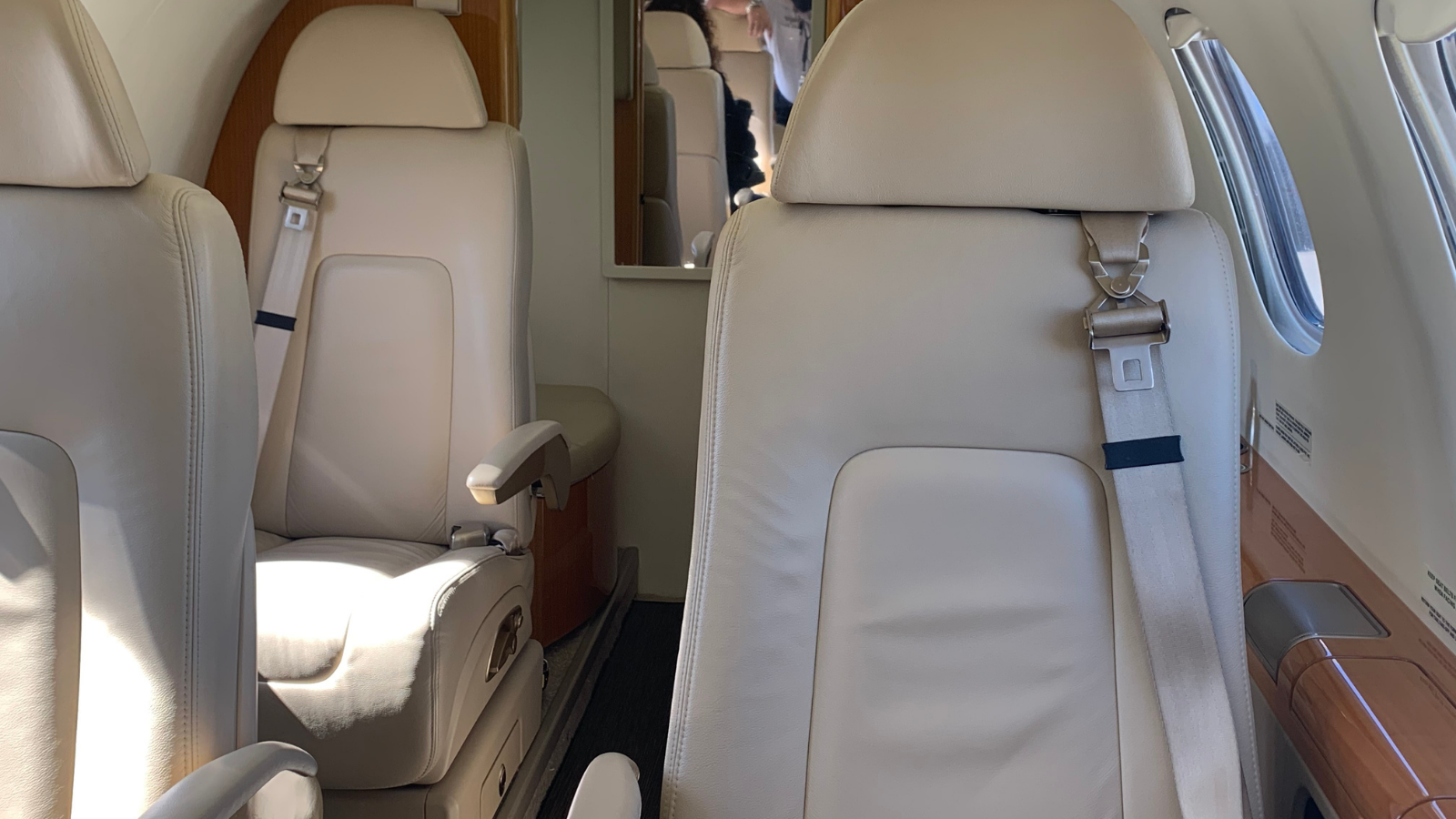 "Sir?"
"Yes?"
"We hope you've enjoyed your visit and tour of the Phenom 300, the next party is ready to board for their tour so we're going to have to ask that you deplane."
Ahh, sweet reality.
"Yes, of course, thank you for your time."
Unfortunately, I wasn't there to fly to any destination that day. I was there specifically to see and tour the Phenom 300, which is a gorgeous plane. Sleek, comfortable, luxurious, but not over the top, and accompanied by a crew that was genuinely enjoyable to be with.
As I reflected on the tour, one of my biggest realizations was the lack of stress I had throughout the experience; it was actually quite enjoyable. And something tells me that had we flown that day, the inflight experience would have been the same. Oh and of course, we'd have gone direct to our destination, no Charlotte layover for me.
Are You Ready to Book Your Flight?
Would you like to experience the joy of flying in this beautiful aircraft or any of our aircraft options for private charter? Search for your itinerary today and see how simple it is to charter a private jet online with SimpleCharters.
---